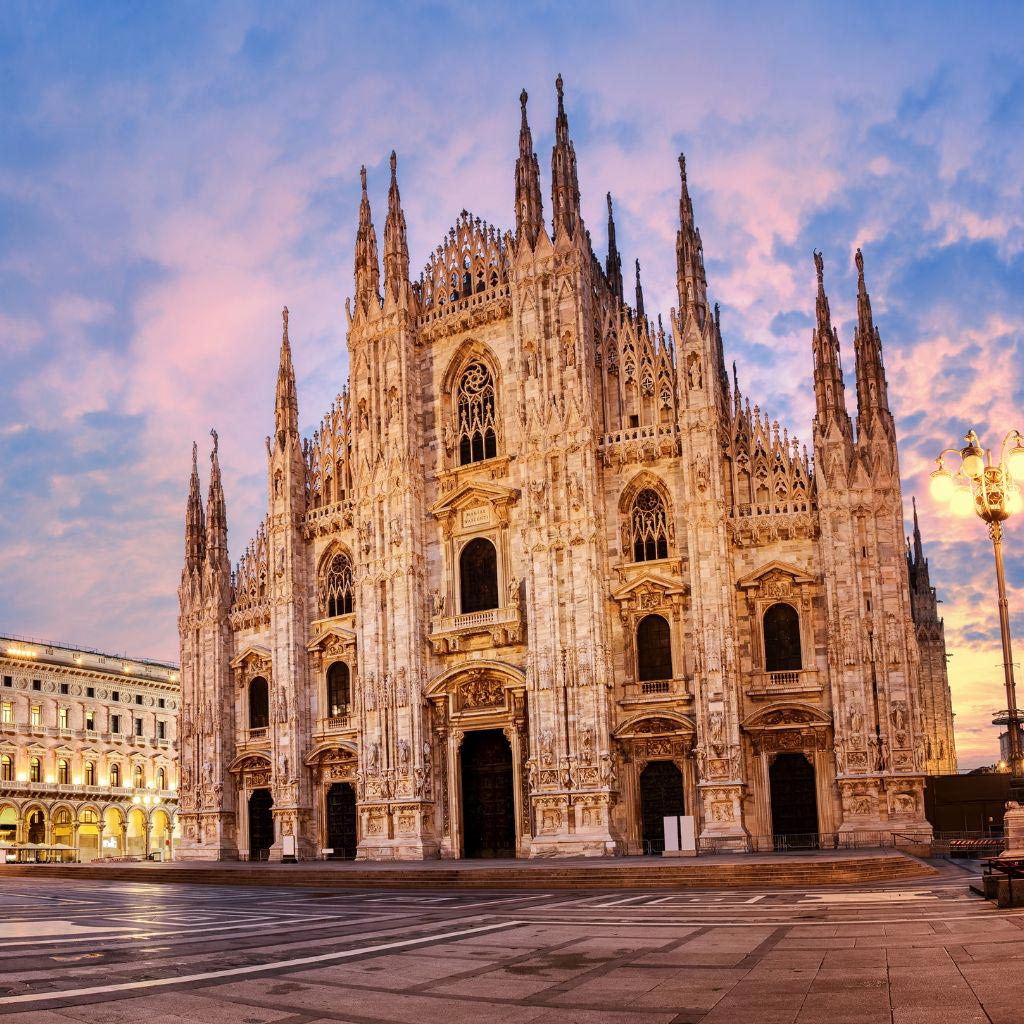 Duomo and Madonnina: The Heart of Milan
The construction of Milan Cathedral began in 1386 on the site of the ancient basilicas of Santa Maria Maggiore and Santa Tecla. The work was overseen by the Veneranda Fabbrica del Duomo, a committee founded in October 1387. The dialect expression "a ufo" (synonymous of free of charge) dates back to this period, when the Dukes of Milan granted loads of marble arriving from Ticino river without paying any taxes. These loads were marked with the wording AUF, i.e. ad usum fabricae.
It took over 500 years to complete the construction of the cathedral. The cathedral is a masterpiece of Gothic architecture and is adorned with over 4,000 statues, gargoyles, and other decorative elements. The most famous statue is the Madonnina, a gilded figure of the Virgin Mary that stands atop the cathedral's highest spire. The Madonnina is 4.16 meters tall and weighs 900 kilograms.
Not everyone knows that the cathedral also houses a relic of the Holy Nail, one of the nails used to crucify Jesus Christ. The nail is preserved in a tabernacle on the cathedral's internal vault, and is only taken out on special occasions, such as the Feast of the Exaltation of the Holy Cross. The annual procession that takes place on the Saturday, Sunday, and Monday closest to September 14. This procession, which was originally much longer, now only takes place inside the cathedral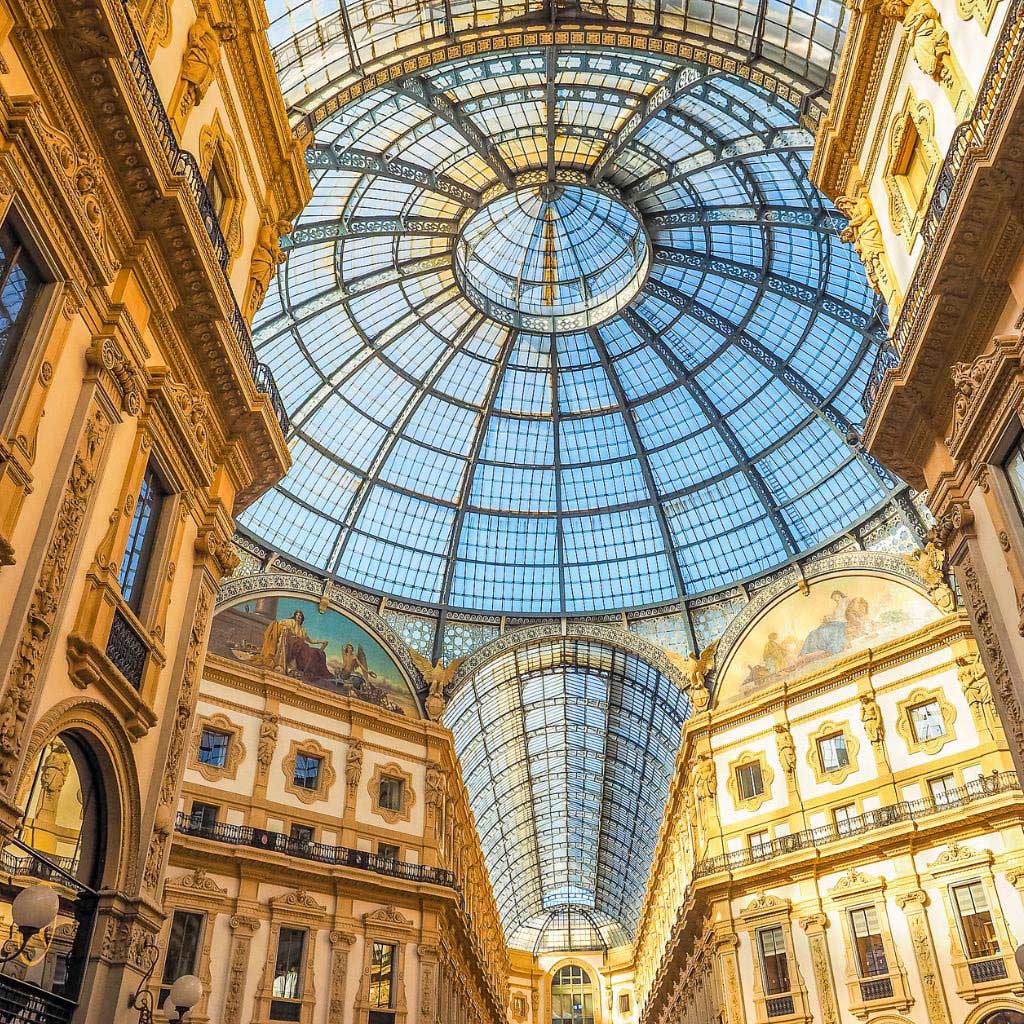 Galleria Vittorio Emanuele II: The Living Room of Milan
The Galleria Vittorio Emanuele II is considered to be one of the most beautiful shopping arcades in the world, that was built between 1865 and 1877.
It is. It is located in the heart of Milan, between Piazza Duomo and Piazza della Scala. The arcade is covered by a glass and iron roof, and it is lined with shops, cafes, and restaurants.
The central dome of the Galleria has a splendid mosaic representing the continents of Asia, Africa, Europe, and America. Under the central dome, there is a mosaic with the Savoy coat of arms and four animals representing the capitals of Italy (Milan, Turin, Florence, and Rome).
Not everyone knows that the famous premises located under the cross plan formed by two perpendicular arches covered by a glass and iron vault, are obliged to have retro gold lettering on a black background for their business signs.